Restaurant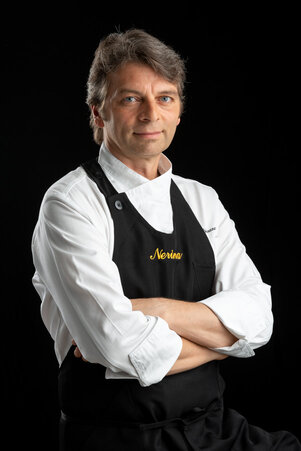 Di Nuzzo's family takes directly care of the food.
Our passion and the high quality of the products of our region allow the staff to offer the best of national and regional plates combined with the best local and italian wines.
Thanks to the Neapolitan origin of Francesco, first courses and desserts are particularly refined.
In order to obtain genuineness and freshness for the main courses, only local meat is used..
Local cheeses and cold cuts offered by the restaurant are the best available.
The restaurant is advised on several gastronomic guides.